Home

---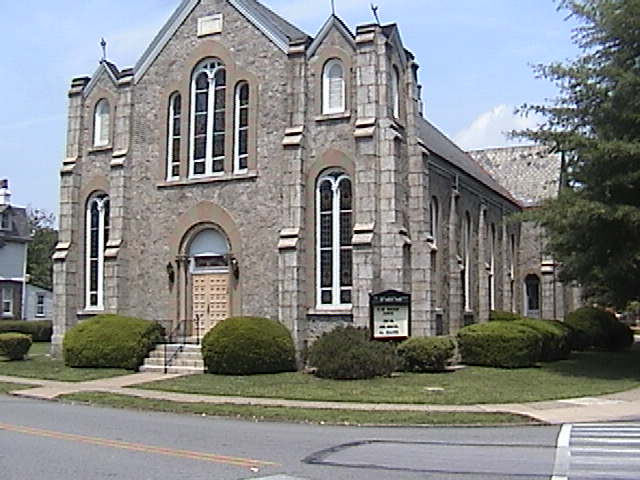 The First Baptist Church of Ridley Park is convieniently located near the Ridley Park Train Station. It is one of the oldest buildings in Ridley Park, displaying it's stained glass of several Bible Characters.
The people attending this church are warm, friendly and inviting.
Click the picture for a closeup view.